Resolution Adopted At CBA Annual Meeting Applications Sought For CLA Program LAO Report Law Times Poll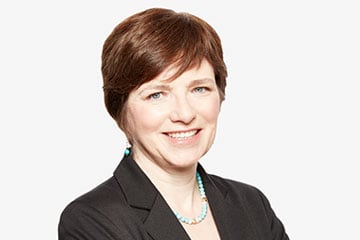 RESOLUTION ADOPTED AT CBA ANNUAL MEETING
The Canadian Bar Association is set to adopt new best practices for the case management of multi-jurisdictional class actions at the beginning of cases.
CBA membership passed a resolution at the organization's AGM that will add to an existing judicial protocol adopted in 2011, which addressed settlement approvals and issuance of notices.
The new protocol will include best practices for multi-jurisdictional actions where no settlement is proposed to encourage judges and lawyers to co-ordinate their efforts in the early stages.
Toronto lawyer Margaret Waddell, who proposed to resolution, says the new protocol will likely lead to less overlap and fewer conflicting decisions from province to province.
"Rather than the judges working blind in each jurisdiction without really knowing what's going on in other jurisdictions, there is more transparency," she says.
Under the protocol, judges presiding over actions started in different provinces on the same subject matter would communicate and potentially have a joint-case management hearing to deal with all of the different cases at the same time.
Judges will then know when certification motions are happening in the other actions and allow parties to make certain submissions up to the discretion of the judge in the certification proceedings in other jurisdictions.
APPLICATIONS SOUGHT FOR CLA PROGRAM
The Criminal Lawyers' Association is seeking applications for its mentorship program, from both mentors and mentees. Mentors are new calls, with up to five years experience, who are paired with mentors, who ideally have 10 or more years of experience. Mentors and mentees meet twice a month as part of the program.
More information is available at http://www.criminallawyers.ca/. The application deadline is March 15.
LAO REPORT
Legal Aid Ontario has released its third-quarter report on its access to justice initiatives. The report — which is for the period of October to December 2017 — details "LAO's ongoing racialized communities strategy consultation" and "the introduction of LAO's new chief administrative officer and vice president for the southwest region." It can be reviewed at www.legalaid.on.ca.
LAW TIMES POLL
The Law Students' Society of Ontario is calling for governance reforms at the Law Society of Ontario. Readers were asked if they thought bencher positions should be created specifically for new lawyers and law students.
Fifty-three per cent said yes, because it's important to give students and young lawyers more of a say at the provincial legal regulator.
Forty-seven per cent said no, as, with more than 50 benchers, there are already significant issues with the makeup and size of Convocation.