Sampson Wins Human Rights Award Salyzyn President Of Legal Ethics Group New Partners At Fasken Law Times Poll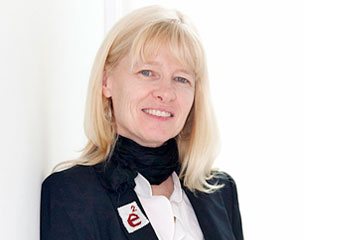 SAMPSON WINS HUMAN RIGHTS AWARD
Fiona Sampson, founder and the CEO of charity The Equality Effect, will be honoured on Feb. 27 with the Law Society of Ontario's Human Rights Award. Sampson is being recognized for being an "advocate for the rights of survivors of sexual violence in Canada and abroad," including her "precedent-setting cases to court in Canada and in Kenya," the LSO's announcement of the award said. Sampson led a 2013 case in Kenya's High Court on the government's failure to protect girls from rape.
The ceremony honoring Sampson will be at 5:30 p.m. in the Donald Lamont Learning Centre at Osgoode Hall in Toronto, with a 6:30 reception to follow in Convocation Hall.
One of Sampson's current projects in Canada is called the Customary Law Project, which has collected a bibliography on customary laws affecting Aboriginal women in Canada as well as African women and the diaspora in Canada. Some of the issues that affect Ontario include family laws and division of marital property, The Equality Effect's website says.
Sampson says the award "is an invaluable endorsement of not just my leadership but of all the amazing team members I've worked with over the years, all on a pro bono basis, who make the equality progress we've achieved together possible."
"I have always had the pleasure of conducting human rights projects through team initiatives, including interdisciplinary and diverse teams made up of fellow lawyers, academics, law students, stakeholders, artists, funders, social workers and police, and others," she says. "I'm very grateful for the gift of working with such amazing team members — good company on the journey really does make all the difference, and I'm grateful for the LSO recognition of my collaboration-based human rights work — it's a great motivator to keep advocating for equality change."
SALYZYN PRESIDENT OF LEGAL ETHICS GROUP
The University of Ottawa said on Feb. 11 that law professor Amy Salyzyn has been appointed president of the Canadian Association for Legal Ethics, replacing Alice Woolley, who left to become a judge. Salyzyn's appointment was unanimous, the university's announcement said.
NEW PARTNERS AT FASKEN
Fasken Martineau DuMoulin LLP announced a slew of new partners at the beginning of February, including several Ontario lawyers. New Toronto partners include: insolvency and restructuring lawyer Dylan Chochla; litigation lawyers Jesse Harper, Zohar Levy and Jonathan Wansbrough; intellectual property lawyer Simon Hitchens; and business lawyers Janet Howard, Nicole Park and Laurie Turner. Business lawyer Julia Kennedy was also promoted to partner in Ottawa.
LAW TIMES POLL
There is no explicit rule that Ontario lawyers must be competent in the use of technology, Law Times reported. Readers were asked if they think there should be explicit rules spelling out the expectations on lawyers to use tech in their practices.
A majority, 56 per cent, disagreed with the idea of explicit rules, responding that rules would be overly restrictive and create more of a regulatory burden.
A minority of respondents, 44 per cent, said they agreed with the idea of explicit rules. Those readers said a tech competency requirement would be helpful in terms of professional regulation.