Gillian Hnatiw Joins Firm Former Rubin Thomlinson Lawyers Form New Firm Summer Students Sought Law Times Poll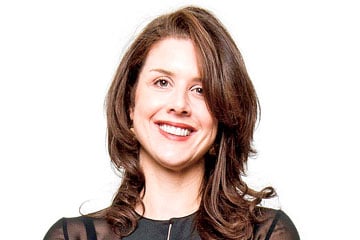 GILLIAN HNATIW JOINS FIRM
Gillian Hnatiw has joined Adair Goldblatt Bieber LLP.
The Toronto lawyer, who spent 16 years at Lerners LLP before joining her new firm, focuses her general litigation practice on sexual assault, workplace harassment and privacy issues.
She says that given the current social climate, there is a lot of work to be done in the area in workplaces and university campuses across the province, and that there is a lot of emerging law in the digital online space.
"I think there is some interesting law yet to be made in relation to these issues," she says. "Because currently it's a problem without a remedy in many respects."
Her work, which also includes administrative law and health law, sometimes intersects with criminal law as she advises complainants in sexual assault prosecutions — such as when she represented Lucy DeCoutere in the Jian Ghomeshi case.
"I feel like the system does not adequately inform or support complainants going through the criminal process and so, from time to time, when there are women who are referred to me, I offer them guidance and support primarily behind the scenes," she says.
Hnatiw says joining the smaller firm will give her greater flexibility in her work.
She adds that the size of her new firm will mean she is joining a tight-knit group with opportunities for growth.
FORMER RUBIN THOMLINSON LAWYERS FORM NEW FIRM
Employment lawyers Patrizia Piccolo and Jennifer Heath have started a new firm called Piccolo Heath LLP.
Piccolo and Heath were formerly at Rubin Thomlinson LLP before they decided to team up to create their own employment law firm.
"We are very excited about our new venture," said partner Piccolo, in a news release.
The two lawyers have a combined 30 years of experience representing employers across a broad range of sectors.
SUMMER STUDENTS SOUGHT
The Law Commission of Ontario is seeking applications from law students for its summer 2018 research program. The positions are open to both law students and law graduates currently enrolled in Ontario law schools.
The LCO is an organization that provides public policy makers and the legal profession with advice on legal reform and other legal policy issues.
The LCO's mandate is to make the legal system more relevant, accessible and efficient, using technology to accomplish this where possible, to simplify or clarify the law, stimulate debate and promote scholarly legal research.
The deadline to apply is Feb. 23. More information is available at www.lco-cdo.org.
LAW TIMES POLL
Changes to articling and the broader licensing process might be pending.
Readers were asked if they thought a drastic change was needed to the way articling and licensing is done in Ontario. Forty-one per cent said no, they thought the current process is the best way forward, even if there are some issues.
About 59 per cent said yes, they believed in ending transitional training as a requirement and limited or specialized licensing.