LaForme Joins OKT Rothstein Calls For Culture Shift Campion Moves To Lax O'Sullivan Lisus Gottlieb Law Times Poll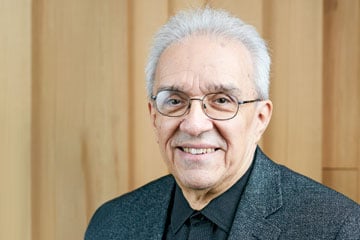 LAFORME JOINS OKT
Harry LaForme, Canada's first and only Indigenous judge on an appellate court, has joined Olthuis Kleer Townshend LLP as senior counsel.
LaForme was a judge of the Ontario Court of Appeal for 14 years and on the Superior Court of Ontario for 10 years before that. He was the first Indigenous person to serve as a judge of the Court of Appeal anywhere in the Commonwealth, according to a press release by OKT.
In 2002, LaForme served on the Ontario Divisional Court panel that ruled that denying same-sex couples the right to marry was a violation of their civil rights; his suggestion — that marriage be redefined — was subsequently adopted by the Court of Appeal for Ontario. He recently retired from the Ontario Court of Appeal. LaForme is Anishinabe and a member of the Mississaugas of the New Credit First Nation located in southern Ontario.
"OKT for me was really the only option of where I was going to go," LaForme says.
LaForme served as co-chairman of the independent National Chiefs Task Force on Native Land Claims, chief commissioner of the Indian Commission of Ontario, chairman of the Royal Commission on Aboriginal Land Claims and he taught the "Rights of Indigenous Peoples" at Osgoode Hall Law School.
ROTHSTEIN CALLS FOR CULTURE SHIFT
Linda Rothstein of Paliare Roland Rosenberg Rothstein LLP has received the 2018 Award of Excellence in Civil Litigation from the Ontario Bar Association, where she spoke about being a woman in a profession that values stoicism, despite the internal emotional toll of the job. Rothsteinsaid lawyers will excel if they show more empathy toward clients and distinguish the role of legal advocates from the rhetoric of political advocates.
"There's something about what we do — being a voice for another human in crisis, the tension and power of the courtroom, the thrill of distilling a complex point, the inevitable gaffes and bloody brute effort — advocacy, it seems to me, is all bound up with human frailty, and if you just hang on long enough it grabs you and makes you better," she said.
CAMPION MOVES TO LAX O'SULLIVAN LISUS GOTTLIEB
Nadia Campion will join Toronto-based law firm Lax O'Sullivan Lisus Gottlieb LLP. Her practice will include a broad range of civil litigation, including commercial disputes, shareholder oppression applications, director and officer liability, estates matters, class actions and professional liability, according to the Lax O'Sullivan website. Campion previously practised at Polley Faith LLP and Lenczner Slaght Royce Smith Griffin LLP.
LAW TIMES POLL
An Ontario judge wrote that the use of artificial intelligence should have "significantly reduced" counsel's preparation time in an occupier's liability personal injury costs judgment. The judge went on to cap the costs award. Law Times asked readers if they use artificial intelligence in their practices.
The majority of the respondents, 68 per cent, said they do not really use software that involves artificial intelligence in their practices. A minority of respondents, 32 per cent, said they do use software that involves artificial intelligence in their practices and expect to use it more this coming year.
Editor's Note: Law Times ran a cartoon in its Nov. 26 edition that featured members of the personal injury bar. Readers complained that the cartoon was offensive, and so it has been removed from our website and digital edition. Law Times apologizes for any offence that was caused.