Law Tribunal Examining Diamond's Advertising Ontario Bar Association Opens Free Membership To Women Lawyers Forum Fotinos Joins Dentons' Corporate Group New Committee Appointments Announced In LSO Shuffle Law Times Poll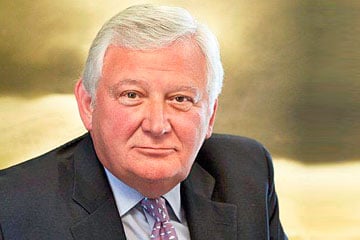 LAW TRIBUNAL EXAMINING DIAMOND'S ADVERTISING
The Law Society of Ontario says that lawyer Jeremy Diamond's marketing is contrary to the Professional Rules of Conduct, according to a Law Society Tribunal "Notice of Application" filed Aug. 15.
The LSO says Diamond's firm, Diamond & Diamond Lawyers LLP, used the marketing phrase "The People's Law Firm," although it was not a law firm as defined by the conduct rules.
The law society indicates that, between Jan. 1, 2013 and Dec. 31, 2017, Diamond was a sole practitioner that did not enter into retainer agreements to provide legal services. Rather, the law society said in the tribunal notice that Diamond allegedly referred potential clients to other licensees for a fee, a process that was not "clearly and prominently" advertised.
The law society notice also takes issue with Diamond's use of descriptions such as "most-trusted" and "top-rated," as well as implications that Diamond was "tougher" than all other lawyers.
Brian Greenspan, senior partner at Greenspan Humphrey Weinstein, who is representing Diamond, says there will be a vigorous and full response to the law society's allegations.
"We are of the view on Mr. Diamond's behalf that [the LSO] unfairly and incorrectly characterized both the nature and the operation of the law firm and the authorized and appropriate way in which they have conducted their advertising," Greenspan says. "There is nothing that they have done or advanced to the public that is either incorrect or misleading."
In a separate proceeding in September 2017, Diamond was ordered to pay costs of $25,000 after he was found to have committed professional misconduct by "failing to reply promptly and completely to five formal requests from the law society for books, records and responses to questions." An appeal on that separate decision was dismissed by the Law Society Tribunal on Aug. 1.
ONTARIO BAR ASSOCIATION OPENS FREE MEMBERSHIP TO WOMEN LAWYERS FORUM
The Ontario Bar Association's Women Lawyers Forum is free to OBA members, the organization announced on Twitter. Members of the Women Lawyers Forum receive specially curated articles, select access to program and materials, advocacy opportunities and a peer network, according to OBA spokeswoman Amy Clark.
She says the OBA wants to be seen as "advancing women's issues in the profession." Existing OBA members can add the section to their profile on the OBA website under "join sections."
FOTINOS JOINS DENTONS' CORPORATE GROUP
Helen Fotinos will be a partner in Dentons' Toronto office, where she will lead the franchising and distribution practice in Canada and focus on corporate and commercial contracts and disputes, the firm announced in a press release Aug. 14. Fotinos previously practised at McCarthy Tétrault and served as general counsel at Kia Canada Inc.
NEW COMMITTEE APPOINTMENTS ANNOUNCED IN LSO SHUFFLE
A motion at a Law Society of Ontario meeting on Aug. 9 shifted some committee, task force and board appointments as Rebecca Durcan, partner at Steinecke Maciura LeBlanc in Toronto, was appointed bencher to replace Malcolm Mercer, the recently elected treasurer. Mercer was voluntarily removed from the hearing and appeal divisions of the Law Society Tribunal, with Durcan joining the hearing division. Other changes included the appointment of Gina Papageorgiou, a deputy judge of the Small Claims Court in Toronto, to the Ontario Justice Education Network's board of directors, replacing Jacqueline Horvat, founding partner of Spark LLP in Windsor and Toronto. The motion, available on the law society website, lists the updated membership of 14 committees, nine working groups and two task forces, including a technology task force chaired by Horvat.
LAW TIMES POLL
The Higher Education Quality Council of Ontario said in a report that, by 2025, there is projected to be 1.6 new licensed lawyers for every one new practising position.
Law Times
asked readers
if this means positions should be restricted in law schools. About 60 per cent said restricting law school is "a good legal strategy" that would obtain a "worthwhile result," while 40 per cent said restricting law school positions is a poor legal strategy that would not achieve the desired results.