Arleen Huggins To Receive WLAO Award Man Gets 14 Months In Crash Death Of Lawyer TLA To Host Greg Gilhooly Law Times Poll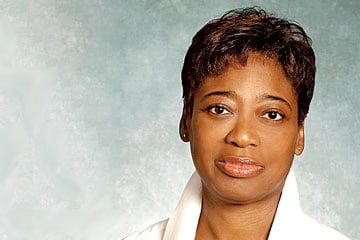 ARLEEN HUGGINS TO RECEIVE WLAO AWARD
The Women's Law Association of Ontario is set to present its 2018 president's award to lawyer Arleen Huggins.
Huggins, who previously served as the president of the Canadian Association of Black Lawyers, has been lauded as a leader in the advancement of racialized women in law.
"She appreciates the intersectionality of race and gender," the WLAO said of Huggins. "Ms. Huggins has made a sustained contribution to the legal community through mentoring, advocating and volunteering."
Huggins is a partner at Koskie Minsky LLP and leads the firm's employment law group, representing both employers and employees.
Other areas in which she practises include human rights, commercial litigation and real estate litigation.
She has also served in a number of leadership roles in a number of organizations, including the Ontario Bar Association and the Women's Legal Education and Action Fund.
According to the WLAO, it gives the president's award to a woman, firm or organization that has made a "substantial commitment to the promotion of women in the law: engaged, aware and connected to the issues, substantive and personal, facing women in the legal profession today."
The organization plans to give Huggins the award at its annual awards gala in Toronto on June 13. The WLAO will also be honouring Judy G. Naiberg — vice president, Legal and Business Affairs, Sony Music Entertainment Canada Inc. — with its general counsel chapter award.
MAN GETS 14 MONTHS IN CRASH DEATH OF LAWYER
A man has been sentenced to 14 months in jail after a 2016 car crash that resulted in the death of a lawyer. Jennifer Vieira, a partner at Beard Winter LLP, was sitting in the passenger seat of Joseph Kirkpatrick's car when he was speeding, lost control and struck a building in Toronto. Kirkpatrick pleaded guilty to dangerous driving causing death in February.
TLA TO HOST GREG GILHOOLY
Lawyer and author Greg Gilhooly is set to speak at a Toronto Lawyers Association event on May 31. Gilhooly's new memoir, I Am Nobody, details the long-term effects of sexual assault on victims and criticizes the legal system for failing to adequately deal with serial sexual child abuse. Gilhooly himself was a victim of sexual abuse, as hockey coach Graham James allegedly abused him starting at the age of 14. James pled guilty to abusing hockey player Theo Fleury and another player when he was coaching them.
The event will take place from 5:30 p.m. to 7:30 p.m. at the TLA Lawyers Lounge, on the second floor of the courthouse at 361 University Ave. in Toronto.
LAW TIMES POLL
A Law Society of Ontario tribunal has ruled that a lawyer charged with offences related to child pornography should not be subject to an interlocutory suspension.
Readers were asked whether they agree with this decision.
Roughly 59 per cent said yes, this decision is fair, as the criminal trial has not occurred yet.
The remaining 41 per cent said no, this will cause wider problems for the reputation of the profession as a whole.