Limitation Period Ruling Former Deputy Judge Under House Arrest Call For Applications For Fellowships Law Times Poll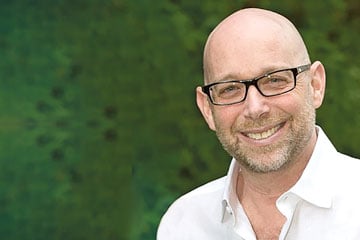 LIMITATION PERIOD RULING
The Court of Appeal for Ontario has ruled that a civil action against the Woodstock Police Services Board can proceed in Brown v. Woodstock (Police Services Board), 2018 ONCA 275.
The decision overturned an earlier decision by Justice Russell M. Raikes of the Superior Court of Justice, who had dismissed Everton Brown's action seeking damages for battery, illegal search, wrongful arrest and detention.
Brown had been arrested in February 2013 for drug-related charges and resisting arrest, before he entered into a peace bond and charges were withdrawn in October 2015. Brown began a civil action in May 2016, which the Superior Court ruled fell outside a two-year limitation period that would have started when he was arrested in 2013. However, the Court of Appeal found that the limitation period began when Brown entered into a peace bond in 2015 and charges against him were withdrawn.
Darryl Singer, one of Brown's lawyers, says the decision is important because it encourages the precedent set in Winmill v. Woodstock (Police Services Board), 2017 ONCA 962, regarding limitation periods.
"The major finding in this case was the limitation period in an assault and battery case. The facts are the same, like a mirror image," he says.
FORMER DEPUTY JUDGE UNDER HOUSE ARREST
The Law Society of Ontario has begun discipline proceedings against John Ronald Houlahan for stealing more than $250,000 from a parish in Ottawa in 2017. Houlahan, a former Small Claims Court judge and former chairman of the St. Patrick's Parish-Fallowfield cemetery committee, will be under house arrest for the next year after pleading guilty to theft from the church to pay off personal expenses.
The LSO agreed that Houlahan engaged in professional misconduct and it has set out the next steps as a result of his violation of s. 33 and 35 of the Law Society Act. Houlahan failed to report to the law society that he had been charged with committing indictable offences under the Criminal Code and the LSO established that his conduct was unbecoming of a barrister.
"Your work with the church and in Ottawa's legal community placed you in a position of grace. You were trusted to do the right thing and be scrupulously careful. You were not," said Ontario Superior Court Justice Lynn Ratushny. Houlahan's work in the legal profession and good character prior to his offences justified the absence of jail time, said Ratushny.
CALL FOR APPLICATIONS FOR FELLOWSHIPS
The Ontario Bar Association Foundation has opened its applications for the Chief Justice of Ontario Fellowship in Research and the Chief Justice of Ontario Fellowship in Legal Ethics and Professional Studies. Interested applicants must submit a resumé, cover letter, research proposal and confirmation of authority. Applications are due July 3. Winners will be announced in August. More information can be obtained at https://www.oba.org.
LAW TIMES POLL
In this week's poll, Law Times reported that the Law Society of Ontario is considering reforms to make the board of the regulatory body a leaner entity after the number of benchers has swelled to 100.
Law Times asked readers if they agreed with this move.
Ninety-one per cent said that yes, the number of benchers needs to be cut in order to boost efficiency.
Nine per cent said no, the regulatory body is operating well as it is.