SABA Elects New President LEAF Files Factum In Voyeurism Case Legal Clinic Joins Society Of United Professionals Law Times Poll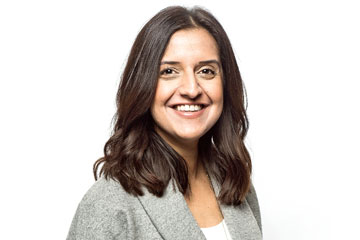 SABA ELECTS NEW PRESIDENT
Lawyer Jennifer Asnani has been appointed to serve as the next president of the South Asian Bar Association of Toronto.
Asnani, who was called the bar in 2010, is director and legal counsel with Choice Properties REIT. She previously worked with Loblaw Companies Limited and led the Weston Group Legal's diversity and inclusions committee for two years — a role she says will assist in her ability to lead SABA Toronto.
Asnani says she is looking to continue the work SABA does in tackling issues that relate to the South Asian legal community in partnership with other equity-seeking groups.
She says she is also interested in having SABA create direct ties with the community.
"We have social responsibility to give back to the South Asian community as a whole in our capacity as lawyers and members of the South Asian community," she says.
Asnani is replacing Hafeez Amarshi, who resigned from the position after he was appointed to the Ontario Court of Justice in February. Aarondeep Bains of Aird & Berlis LLP was elected to replace Asnani as vice president.
Asnani and Bains will serve in their roles for the remainder of the current term, which ends in August.
LEAF FILES FACTUM IN VOYEURISM CASE
The Women's Legal Education and Action Fund has filed its factum at the Supreme Court of Canada in a case that involves whether a high school teacher committed voyeurism when he secretly filmed female students.
The organization is intervening in R. v. Jarvis, after the Court of Appeal found that the teacher had not committed voyeurism, as he had filmed the students at school where they did not have a reasonable expectation of privacy.
LEAF is asking the court to "apply an equality lens to the interpretation of the voyeurism provision, which takes into account the highly gendered nature of this crime" and to adopt a broader definition of the circumstances that give rise to a reasonable expectation of privacy.
The organization has said that the Court of Appeal's decision "reflects a victim-blaming mentality."
LEGAL CLINIC JOINS SOCIETY OF UNITED PROFESSIONALS
The Chinese and Southeast Asian Legal Clinic has joined the Society of United Professionals.
Lawyers and employees of the community-based legal clinic voted to join the union after it launched a campaign to represent Legal Aid Ontario lawyers.
LAW TIMES POLL
Lawyers are calling on the Law Society of Ontario to confirm whether it considers systemic factors when determining whether Indigenous candidates meet the good character requirement to become a lawyer.
Readers were asked whether they agree with this move.
Roughly 72 per cent said yes, asking the regulator to look at whether the requirement imposes a discriminatory barrier to admission for Indigenous applicants is a good move.
The remaining 28 per cent said no, this is not advisable.
Editor's Note: May 10, 2019, story updated to reflect that Jennifer Asnani was appointed, not elected to serve as president of the South Asian Bar Association of Toronto.