Custody and access cases are some of the most trying in family law both for parents and lawyers. That's even more so when the children are very young.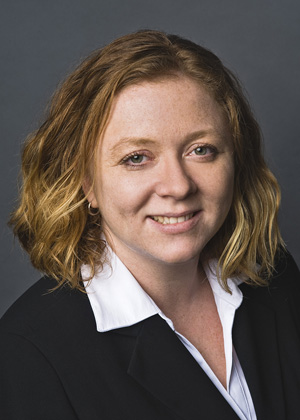 The courts most often place young children in primary residence regimes because of attachment theories and the preponderance of psychological evidence and literature on the subject that suggests that's the best arrangement for young children. In many cases, that may be quite appropriate, but our existing legal framework is, in my view, ill-equipped to deal with the changing needs of young children as they get older. Effectively, there's no real room in our existing system for incremental increases in parenting time as children get older as courts at the initial stage are loathe to order them and the material change in circumstances test on subsequent reviews is quite cumbersome. The recent Ontario Court of Appeal decision in
Brown v. Lloyd
is one example.
In this case, the parties had cohabited from 2004-07 and had one child together. At the time of separation, the child was 2-1/2 years old. In 2010, when the child was more than five years old and after several years of litigation, the parties consented to a final order pursuant to which the child would live primarily with his mother and have alternate weekend and mid-week access with his father. The consent order indicated there would be no review of the parenting schedule prior to June 2012 unless there was a material change in circumstances. At the hearing, the father testified he had consented to the order because he thought it was the best he could get at the time. The child was
identified with a learning disability at the age of seven and required specialized tutoring. In the interim, the mother, Moya Brown, had remarried and had two more children with her new partner.
In November 2012, the father, David Lloyd, commenced a motion to change seeking to increase his access to an equal parenting regime. Superior Court Justice Suzanne Stevenson, who presided over the motion to change, provided very detailed reasons for judgment and went through the law on variation of parenting orders. In this regard, the Children's Law Reform Act provides that the court shall not vary a final unless there has been a material change in circumstances.
Stevenson also referred to the Supreme Court's decision in
Gordon v. Goertz
in which it made it clear that only once a party has established a "material change in circumstances" can a judge consider how a variation order would serve the child's best interests. To that end, the change must have altered the child's needs or the parents' ability to meet them in a fundamental way.
Lloyd argued the child's increased age and medical diagnosis as well as Brown's remarriage all constituted sufficient changes to warrant a review of the parenting schedule. Stevenson, however, held that those facts didn't amount to a substantial enough change warranting a review of the schedule. She held that the child was doing well and the parents were parenting him effectively.
The judge also emphasized that a child's increased age doesn't, under our existing legal framework, automatically constitute a material change in circumstances warranting a review.
The biggest evidentiary failure in this case was a lack of social work or psychological evidence on whether one of the child's needs was to spend more time with his father. That's not easy evidence to get. For strategic reasons, parties typically don't achieve consensus on privately retaining a joint expert. Unless there are very significant problems with the child, the office of the children's lawyer is unlikely to take on the matter due to financial constraints and it's highly unlikely that a court will order a full-blown assessment pursuant to the provisions of the Children's Law Reform Act. So how are parents supposed to show whether a child will benefit from increased time with the access parent?
There's something very disjointed surrounding the law on this issue. On the one hand, as Stevenson noted, children benefit from minimizing custody and access litigation. On the other hand, our courts are rarely, if ever, willing to order incremental increases in parenting schedules of young children even in the face of full-blown assessments recommending them. Instead, access parents often have to accept a regime that may be in the best interests of a very young child but may be entirely unnecessary for an older child who may well benefit from some more time with them. These parents then face extremely cumbersome and sometimes-insurmountable evidentiary burdens that lead to conflict in the family.
Obviously, Lloyd appealed the trial decision, but in a unanimous ruling, the Ontario Court of Appeal dismissed his appeal and confirmed Stevenson's reasoning. Effectively, unless the children do poorly in a primary parenting regime, based on the reasoning in this case they'll be unlikely to receive the benefit of increased time with the access parent as they grow up.
The case isn't groundbreaking as it follows the current state of the law. I'm writing about it because it's a very good reminder about how carefully we must approach what we seek in initial access cases and how we draft our orders if a matter settles.
How the law approaches custody and access has been the subject of a great deal of debate over the last few years, including consideration of a private member's bill that sought to amend the Divorce Act to include a rebuttable presumption of joint custody and equal parenting. While Parliament defeated that bill, the debate on how to balance the best-interests test with the realities of an adversarial system and minimize the impact on families in general continues. I continue to be hopeful that we can achieve a balance with legislative or judicial reform that will reduce how cumbersome it is to review parenting regimes.
---
Marta Siemiarczuk is a lawyer practising family law litigation and collaborative family law at Nelligan O'Brien Payne LLP in Ottawa. She can be reached at
[email protected]