As Ontarians begin thinking about the upcoming provincial election, the parties are largely emphasizing pocketbook issues rather than proposals for the justice system.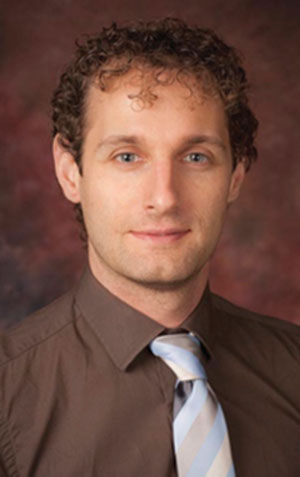 Opposition leaders talk a lot about the harmonized sales tax and electricity rates, for example. But what about the various issues affecting our courts?
In terms of the election platforms, the party with the most to say on justice is the Progressive Conservatives. They're vowing to get tough on criminals through their controversial plan to make provincial prisoners do 40 hours of manual labour each week.
They'll also beef up monitoring of sex offenders; help towns and cities collect unpaid fines; provide more compensation for victims of crime; extend the hours at Ontario's busiest courthouses; create a registry of homes used as grow-ops and meth labs; and create an office of financial crimes prosecution to address fraud.
The NDP, meanwhile, says little about justice in its platform. However, the party has in recent months staked out positions on a number of issues such as the need to fix jury-selection problems in northern Ontario and the government's closures of three provincial jails.
Of course, it's understandable that politicians would spend more time on bread-and-butter concerns like taxes and health care than the courts. But there are a number of justice issues that require attention from our political parties. They include:
•    Court interpreters: What will the parties do to resolve the ongoing concerns over testing and the lack of people with accreditation?
•    Legal aid: Did last year's agreement go far enough to resolve the crisis?
•    Court modernization: What are the proposals to introduce new technology to outdated courtrooms?
•    Crown discretion: Provincial policies mandate that prosecutors offer little or no leeway on the charges they seek in areas such as guns-and-gangs prosecutions.
Is that the right approach? Is the move towards charges with mandatory minimum sentences affecting people's willingness to plead guilty?
•    Prison costs: The federal government's rash of new laws, some of which are still in the works, will have convicts staying in jail for longer periods of time.
How will the province pay for the resulting costs? Is building more super jails while closing down smaller facilities, such as the three prisons already on the chopping block, the answer?
•    Court efficiency: Is Justice on Target working? Is it time, as a recent Law Commission of Ontario interim report proposed, to move provincial offences matters for minor infractions like parking tickets out of the courtroom and into an administrative monetary penalty regime?
•    Fraud prosecutions: Bringing these cases to trial is very difficult given the complexity and limited Crown resources. As noted, the PC party is proposing a special office for this. What do the other parties have to say?
We know some of the Liberals' policies based on their record in government. But the party has yet to release its platform, so we'll have to wait for more details.
In the meantime, lawyers have a significant role in bringing the issues to light and letting the public know about what's going on in the court system and what might work in terms of reform.
Let's hope, then, that we have a vigorous debate on these issues in the coming months.
— Glenn Kauth