There's a familiar lament about the havoc the Internet is wreaking on both traditional business structures of law and traditional business structures of journalism. The lament centres on the disintegration of an old-guard structure, and the Wild West atmosphere of a confined landscape broken open.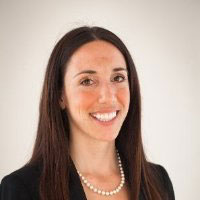 The knee-jerk refrain of journalists when it comes to access to information? Free press, at all costs. And in an Internet age, more than ever, the expectation — no, demand — is that information be available immediately. (Insert foot stamp here.)
However, I don't buy this party line. Journalism, at its best, is thoughtful, considered, and in the public interest. The law can be slow. And in cases where issues around media access to information swirl, judges have a crucial role in measuring the potential harmful effects of letting information loose before a trial has begun or is underway.
Take the ongoing prosecution of three Toronto police officers accused of sexually assaulting a colleague, an unnerving and deeply disturbing matter. This week,
Law Times
reports about how lawyers representing the three officers and various media outlets will argue about a defence request for a publication ban, and whether details in an information to obtain should be subject to a publication ban until the end of trial. There is no silver bullet for how to handle publication bans. However, in cases that are particularly high profile, there are legitimate concerns to holding back on the release of information — particularly in sexual assault trials where allegations alone are life ruiners and carry heavy stigmatization for everyone involved. Social media traffic containing allegations and plastering detailed information on the Internet can undo a case before facts are presented in a court of law. In some instances, publication bans have their place. There is a distinction between intelligence and wisdom. There is a distinction between information, for information's sake, and informed coverage. Spraying details of a sensitive matter far and wide can be deeply short-sighted and undercut the legitimate process to bring offenders to justice.