Law Times
reports this week that a disbarred lawyer will have a chance at a pardon for his criminal fraud convictions after a Federal Court judge ruled the Parole Board of Canada acted unreasonably in denying him one. Context, in this case, is everything.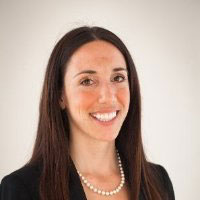 Harold Spring, the former lawyer and father of four, has achieved great success in the real estate business.
His crimes are more than two decades old, after Spring pleaded guilty in 1990 to one count of uttering a forged document and pleaded guilty in 1994 to seven counts of fraud over $1,000 in relation to transactions between 1985 and 1993. Spring served time in jail.
The decision in
Harold Spring v. the Attorney General of Canada
notes that Spring paid restitution, or otherwise settled with, all but two of the institutional complainants.
In his ruling in the Federal Court, Justice Patrick Gleeson noted, "The Parole Board of Canada recognizes that a record suspension would provide a measurable benefit to the applicant and sustain the applicant's successful rehabilitation.
"It then expresses that it is concerned that the nature, gravity, duration of offending, circumstances surrounding the commission of the offences and the information relating to the criminal history is of such a nature that granting a record suspension would bring the administration of justice into disrepute. The concerns in this regard are described as 'credible concerns' but there is no explanation or enumeration of these concerns."
Gleeson also notes, "I am of the opinion the Board's decision lacks transparency and intelligibility and is unreasonable."
Granting or denying a pardon (or record suspension) can be a controversial choice, especially with a gleaming candidate like Spring. But the point Justice Gleeson makes is a powerful one — that a weighty decision by the Parole Board, especially on the grounds that it would bring the administration of justice into disrepute, needs substantiating.