Law Times
reports this week the federal government is looking at the possibility of bringing back the Court Challenges Program.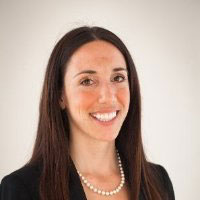 The storied program — founded in 1978 by the Trudeau One government — provided funding for people or groups to challenge laws they believed violated equality or official language minority rights.
The program provided funding for more than 1,000 cases, some of which resulted in major rulings. But in 2006, soon after Stephen Harper became prime minister, the program was scrapped.
The rationale presented by Harper's government was an economic one.
"The court challenges program did not provide good value for the hard-earned money of Canadians," a federal spokesman told media.
News the program could be restored by Trudeau Two is significant for those who have been waiting, and hoping, for the program's return.
Last year, Sarah Lugtig, chairwoman of the Canadian Bar Association's standing committee for access to justice, told
Law Times
: "The Canadian Bar Association was a longtime supporter of the Court Challenges Program, has always supported it, and has seen it as a fundamental institution in Canadian democracy."
No prevaricating language there.
The program goes to the heart of what each Canadian believes the purpose of their government is. For those who are opposed to "activist" governments, the program is a prominent example of taxpayer-funded advocacy by special interest groups. The rapid chop of the program was only one way the Harper government indicated its disinterest with funding these endeavours.
For those who are interested in economically supporting these challenges, the reintroduction of the program could have significant trickle-down effects.
Voters put Trudeau Two into office, arguably as a rejection of what could be perceived to be a narrowing of public dialogue.
Trudeau Two's assertive move to restore the program indicates he's not afraid to take a page from his father, and put some economic support behind the values he espoused on the campaign trail.